We do it bigger and better just for you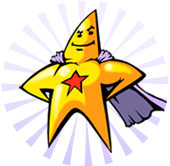 In the late 90's America saw a tattoo explosion. Pop culture from hip hop artists, athletes, actors and actresses now included a whose tattooed list. A tiny barbed wire arm band tattoo on americas favorite Bay Watch star Pamela Anderson shocked the world. Provocative, alluring, mysterious, sexy tattoos didn't belong to sailors, and outlaws anymore. Tattoo became a billion dollar industry as parents watched their children go off to college, soon returning home with a little ink. Tattoo shops moved from back alleys to main streets, malls and primetime television. The once lonely tattoo artist trying to make a living now had a waiting room full of customers. This was good for business but offered the tattoo artist little time left over to draw up sketches for new tattoo ideas.
Tattoo Johnny was founded with a hand full of artists. Tattoo stencils allowed these artists to share their tattoo ideas with one another. By distributing these tattoo ideas through catalogs, Tattoo Johnny soon became the world's leading supplier of tattoo designs to shops worldwide. Like rock stars, tattoo artists were becoming "Art Stars" Prints of their tattoo designs on the walls of tattoo shops commanded top dollar. Some willing to pay hundreds more for the prints if accompanied with a signature. Today Tattoo Johnny has become a pillar in the tattoo industry with over 400 artists and over 100,000 tattoo designs. Tattoo artists rely on Tattoo Johnny for the very best tattoo ideas and the highest quality stencils. Tattoo Johnny designs are used on your favorite Tattoo television shows and licensed by motion picture industry . We are committed to bringing you the hottest new talent in tattoo. No one does it bigger or better. Search our designs thoroughly and find a tattoo idea worthy of your skin. You'll know then why we call them Art Stars.