Schaeffer Precision Alignment, Inc. provides optical alignment, turbine, alignment, and compressor alignment services using laser trackers and dimensional metrology. Other services include professional licensed surveyor services.
Why Schaeffer Precision?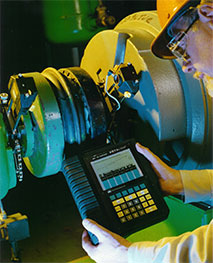 Schaeffer Precision Alignment, Inc. is a nationally recognized pioneer in laser-based dimensional measurement, inspection, and metrology services. We continuously refine our methods by incorporating next generation laser tracker and optical solutions for alignments, rebuilds, thermal analysis, and problem solving. Our seasoned technicians field the versatility, skill sets, and professionalism required to proactively help clients innovate and improve their operational efficiency. Coupled with high-speed data collection, simplified reporting, and 3D visual presentations, we help solve complex challenges for the automotive, power generation, defense, medical, steel, cable, and paper industries.
Schaeffer Precision Alignment, Inc. is a professional alignment company based in northeast Texas. We are a specialized metrology company. We are a licensed and insured service contractor, specializing in dimensional measurement and machinery inspection.
Schaeffer Precision Alignment, Inc. has served over 200 companies throughout the United States in many industries including the power industry, medical field, defense sector, steel industry, automotive industry, paper industry, rolling mills, cable industry, and various production facilities. With a wide skill set and the ability to incorporate new technology, Schaeffer Precision Alignment, Inc. is a recognized leader in the field of precision alignment and machinery inspection.